Click on a link to see more about the services we offer.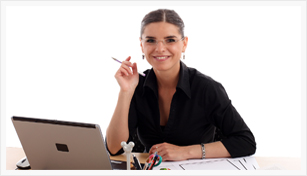 JHL Has Your Solution
Web application development creates a business application or process that runs through a web browser, whether used across an Intranet, an Extranet, or the Internet.
JHL will successfully get your project online - faster, cleaner and with a better return on investment.
Best-Fit Technology
JHL can support your solution with the best-of-breed technologies that you need, based on your current environment and business objectives. We can even port your application to wireless technologies like PDA's and cell phones.
Programming Languages: C, C++, VC++, Java, Visual Basic/VB Script, XML, Python, Perl , Ruby on Rails, PHP, JavaScript, WML, WMLScript, C#, VB .Net, C++ .Net
Internet Development Environments: Adobe ColdFusion and Jrun, IBM WebSphere, RedHat JBoss, Oracle WebLogic, Microsoft Visual Studio .Net, CGI, and Open Source Tools
Databases: Oracle, MS SQL, IBM DB2, Sybase, MySQL, InterBase XE, SQLite
Operating Systems: Windows 2003/2008/2012 Server, Solaris, Linux, BSD, HP-UX, OSX
Accomplishing Your Objectives
To accomplish your objectives, we use different models in our development work and sometimes a combination of two or three, depending on the project. All of our web development is performed in a structured process using proven methodologies and accepted industry standards.