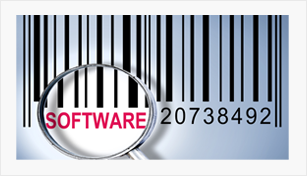 Transform your home or professional movies into masterpieces with plenty of customizable themes. With more than 40 individual templates. Templates are solely for use with DVD Studio Pro or higher.

Measure the knowledge of your workforce! Reduce the time it takes to interview candidates. TekSkill assesses the skillset of any potential candidate through a customer based set of questions or use one of ours thereby saving you time and valuable resources.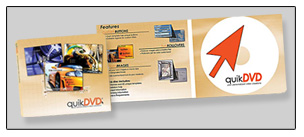 Our assortment of DVD menu templates, exclusively for Apple's® DVD Studio Pro 2® and higher, is sure to fulfill the needs of any developer! Whether you're a wine connoisseur or an equestrian, we've got the perfect template for you to show off your knowledge and skills.
Everyone from kids to adults will find our DVD templates fast and easy to use with its drag 'n drop features and flexibility. quik DVD is full of unique buttons and drop zones that are customizable to your own imagery and movie clips. From Halloween to your special wedding day, quik DVD makes certain that every template allows for that personal touch to make it your own.
Fun rollover images also add a special flair to your menus, allowing for your own color highlight choices to fit your needs. You'll find lots of unique rollover images: spooky Halloween cats, sports car steering wheels, baby rattles and more!
With so many choices available for your DVD needs, why should you choose quik DVD? Simple. quik DVD offers you a huge amount of flexibility, not only in customizable drop zones and buttons, but in titles, colors, font choices and more.
For more information, including how to order your copy, please contact us today.


Measure the knowledge of your workforce
Tekskill is two products in one; first it is an assessment tool and secondly it is a testing engine. Tekskill comes with a bank of questions that have been tested and designed by knowledge experts. Customers can either use the questions that are available, or create the questions you need in your environment. Tekskill is a remarkably flexible tool - whether the need is to assess the knowledge level of a student, programmer or a horticulturist -- this tool is the answer.
Originally, TekSkill was designed to help individuals, employers and recruiters determine the skill level of technical candidates. Tests were designed for those who needed solid reliable information about IT candidates. However, we soon learned that we were limiting ourselves to just one discipline. Other companies approached us asking if the test engine could accommodate other disciplines. The answer was a resounding "YES." If you know what skills you are seeking in a candidate, regardless of the profession, questions can be designed and easily entered into the database. The system can accommodate any profession and knowledge level.
Web-based TekSkill offers beginner through advanced level testing for, as an example, C, C++, Java, networks, TCP/IP, Oracle, SQL and more. With more than 1,000 questions on any specific topic, individuals can chose a test that randomly selects questions from the database. The same questions are never repeated. Results are immediate and include information on the time and date of the test as well as how often a TekSkill test on a specific topic was taken. Tests are offered on either a timed or non-timed basis and candidates are permitted to rate themselves (beginner - intermediate - advanced) before they begin.
TekSkill tests range from 50-100 multiple choice and true-false questions. Test questions are developed by knowledge experts from each specific subject area.