Click on a link to see more about the services we offer.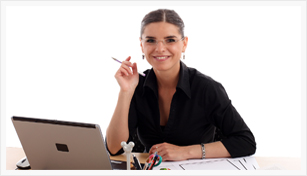 JHL is an experienced developer and provider of customized courseware for IT professionals. Most of our development is for our custom workshops that we deliver in the United States and Europe. JHL has developed a unique methodology to guarantee a successful learning experience. This solution allows our clients to make more effective use of training dollars while still obtaining the highest quality learning experience.
Adults have a broad range of motivations, issues and behaviors that they bring to the learning environment. We are experienced and successful in designing training programs that ensures that the adult learner retains newly acquired information. With our building block approach giving participants short lectures and lots of hands-on exercises, we maximize the learning experience for our participants.
We begin by determining our client's learning objectives and audience profile. With this information, we create the appropriate content and depth required for a course. We work closely with our clients to ensure their objectives are met.
Content sequencing is extremely important to the design process.JHL may use one or more methods to organize your content including job performance, psychological, logical and/or chronological sequencing depending upon the learning objectives. JHL uses a six-step process to create necessary structural parameters. Evaluation methods are built into the curriculum design process to accurately measure achievement of learning objectives. Whether making connections to previous learning, addressing cultural diversity, or tailoring instruction to audience needs, JHL delivers effective, relevant, and practical training.
Type of courseware development:
Instructor Led Courseware
CBT Courseware
WBT Courseware
Custom Courseware
Blended Learning
M-Learning
E-Learning
Tools that we use (partial list):
Android
Flash
Adobe Flash Builder
Flash Catalyst
Dreamweaver
Visual Studio .Net
Camtasia
Adobe Captivate
GNU Tools
Visual Communicator
Adobe RoboHelp
Custom Tools